In A Nutshell About Us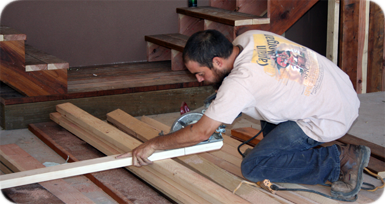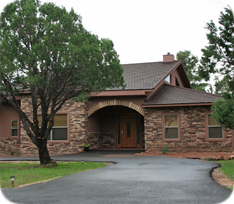 I'm Roi Ratliff and I'm going to build your new custom home.

Ratliff Custom Homes has been building quality, affordable homes in Lincoln County for over a decade. Our business has thrived on repeat customers and referrals from previous clients, local businesses, and realtors. I provide my homeowners with a superior level of craftsmanship, dedication, experience, exceptional communication, and a reputation of integrity. I'll ensure personal attention throughout the building process to guarantee that your home building endeavor is a satisfactory and joyful experience, one that disproves the nightmare homebuilding stories that are commonly heard. Providing input and advice throughout the complete building process, together we will create a home design that suits your lifestyle, turning your dream home into reality.

Separating Ratliff Custom Homes from other builders, I will personally work on your site, supervising the process, every day, each step of the way. I am available 24 hours a day, every day of the year for any and all questions that you may have by cell phone. I do not have anyone field my calls or return calls for me. If you have new innovative designs, if you have questions about your home, or would like to meet with me, just call. I am always available by landline, cell phone, text, email, or fax. Because I am always on the job site, I can personally ensure that your home will be completed on time and within budget.
The Difference
Working Together

Superior communication and relationships built on trust are crucial to the success of your project. You will be included in the process, educated along the way and provided detailed information about what steps will be taken and when in order to complete your dream home. I will personally attend to every question and concern that you have at any time that is convenient for you.

Beyond The Final Nail

Our work doesn't cease when your home is complete. I will check in with you regularly, ensuring your satisfaction with your new home.

Let's Get Started!

Call me today at (575) 937-2022 to discuss your ideas or to take a personal open house tour of some of our quality custom homes built for clients just like you!

Quality In Any Language

I am completely bilingual in Spanish and English.